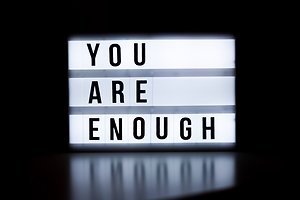 I became a counsellor later on in my career. In 1999 I completed my MA(Hons) in Psychology and during my four years at university I realized that counselling was the path I wanted to follow. It was another 10 years before I felt the time was right for me to begin my journey as a counsellor. After two years of part-time study I went back to university, graduating with a Postgraduate Diploma in Counselling. I have worked in universities, community mental health services, mental health charities and the voluntary sector. Currently I work in a Fertility Clinic and in private practice and I've recently fulfilled a long held wish to live in the Lake District. I love what I do!

Continuous Professional Development (CPD) is very important to me and I am committed to lifelong learning, expanding and developing my knowledge, understanding and skills. The last few months have given me the opportunity to try out new ways of working and I'm now fully invested in working online. In the current climate of uncertainty, I believe this option enables me to offer a consistent service and provides my clients with reassurance around continuity.

Whilst I have the relevant and necessary qualifications and training, I carry theory lightly when I'm in my sessions with clients. Theory provides a framework but when I sit down with my client my whole focus is on them and I'm completely open to what they bring into the room. Every person is unique and individual and there is no 'one size fits all' approach in my work. I believe it is the relationship between myself and my client which will determine their experience of counselling.



Qualifications and training:


Postgraduate Diploma in Counselling
MA (Hons) Psychology
Registered Member MBACP (Accred)
Level 1 Emotion-Focused Therapy
Person-Centred Couples Therapy
Emotion-Focused Couples Therapy
Adoption Counselling
Online & Telephone Counselling