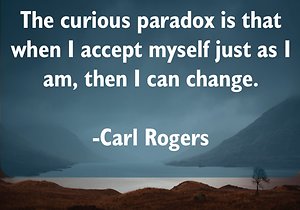 I am a BACP Accredited Person Centred counsellor and I see every person as a unique individual. We all have a natural drive to live our lives in the most fulfilled and satisfying way possible but sometimes our environment, our relationships or life events make this difficult or impossible and we become stuck and emotionally distressed.

I believe you have the ability to work things out for yourself but sometimes, in order to do that, you need a safe space and someone alongside you to listen without judging, offering empathy and honesty; an environment where you feel safe to explore the issues that are distressing or troubling you; where you are free to express your thoughts, emotions and feelings.

As a counsellor I will help you look at things that you may not have looked at before – maybe they are too confusing or too painful; maybe you feel anger or shame; perhaps you're feeling depressed or anxious.

When a client asks me what counselling is I sometimes describe it as metaphorically walking alongside you, holding your hand, while you look at things that may be troubling you. At times we may stand together at the edge of a cliff, peering into the abyss, and this may be scary but I will be there by your side.

The relationship between us is central to the counselling process and I will do my utmost to support you and hold you in that safe space, enabling you to become more self-aware, encouraging personal growth and helping you to be more in control of making the sort of positive changes you want to experience in your life.